Navigation
Introduction
Football is a rough and tumble sport. After a hard-hitting game, uniforms are often soaked with sweat, caked in grass stains, and smeared with field dirt. Football gear like pads and cleats also take a beating and get soaked.
Trying to dry bulky football uniforms using traditional methods is painfully slow. Who wants to deal with wet, smelly pads in the locker room day after day? Lugging full-size dryers to away games is a major hassle as well. Football teams at all levels need an easier solution for drying their gear quickly after action on the gridiron. That solution is portable clothes dryers designed specifically with the needs of athletes in mind!
The Football Uniform Drying Dilemma
Anyone who has strapped on football pads knows that uniforms and gear get utterly filthy during games. Intense contact with opponents leaves jerseys soaked in sweat. Hitting the turf stains uniforms green and brown from grass and mud. Cleats track dirt all over socks and pants. By the final whistle, football players are coated in sweat, field debris, and even blood.
Back in the locker room, excess dirt is knocked off and uniforms are spot cleaned. However, the thick moisture-wicking fabrics used in football gear retain quite a bit of residual dampness. Shoulder pads, gloves, and knee pads also hold moisture inside the protective foam and padding.
Simply hanging up uniforms or spreading them out to air dry means the locker room remains damp and musty for days. The slow process of evaporation just takes too long for heavy athletic gear. On the other end of the spectrum, machine drying football uniforms comes with risks. The high heat can damage thick fabrics and melt plastic pieces. Frequent machine drying speeds up wear and tear as well.
Transporting massive dryers to away games is painfully cumbersome. Cramming a full-size dryer into a bus cargo hold or equipment truck is not practical. Even using a host school's available dryers means begging for access and working around their schedule. There has to be an easier solution to dry those post-game football uniforms!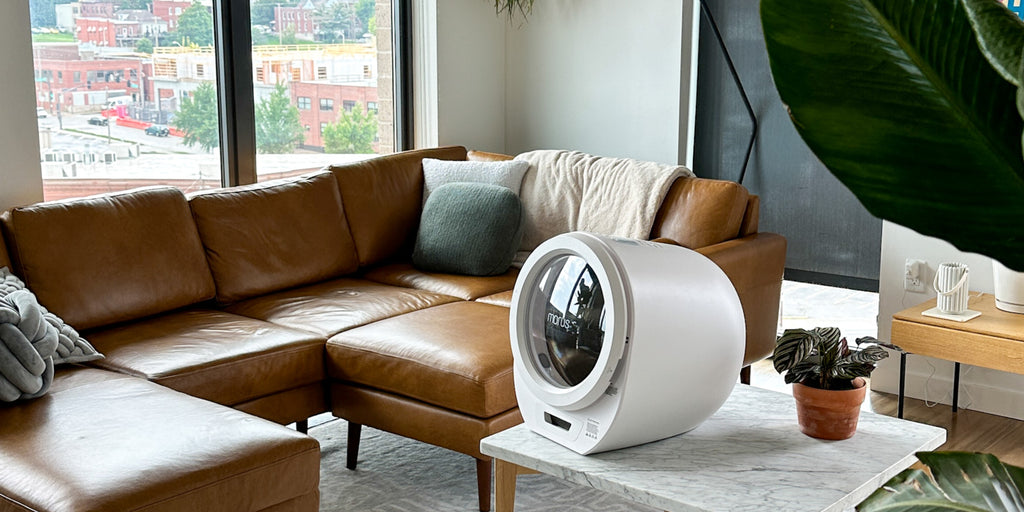 Portable Dryers Offer Football Teams Convenient Drying
The latest innovation for conveniently drying athletic wear is portable dryers. These compact units provide powerful drying in a lightweight, transportable package. Portable dryers utilize concentrated airflow rather than traditional heat coils. This allows them to rapidly dry clothing and equipment without any damage.
Inside the small dryer housing, a high-velocity fan circulates air through vents to create strong airflow. Portable dryers have adjustable airflow settings to customize drying intensity as needed. Football teams can crank the dryer to max after a muddy playoff game. More delicate items like base layers only require a lower fan speed.
In addition to adjustable airflow, some portable dryer models offer selectable heat settings. Low, medium or high temperature options add heat for faster evaporation. The overall gentler drying process keeps football gear safe from shrinkage. For shoes, helmets, and pads, switching the unit to no heat avoids any risk of heat damage.
Portable dryers designed for athletic use are durable enough for daily use by sports teams. They can also run safely unattended since units automatically shut off if tipped over. For football gear cleanup, portable dryers deliver convenience coaches and players need.
Pro Tips for Portable Football Dryer Use
Follow these pro tips and tricks to maximize your football dryer's performance:
Always remove any loose dirt first via shaking, wiping, etc. Excess dirt can clog the dryer filter.
For gear with inner padding, remove and dry padding separately from outer shell fabric.
Periodically rearrange bulky items to expose all sides to airflow.
Use medium or high heat for cottons and other heavy fabrics. Minimal or no heat for synthetics.
Clean the dryer filter regularly. Lint buildup will restrict airflow.
Let gear dry fully before bagging it up to prevent mildew.
For shoes, stuff with newspaper or towels to help absorb interior moisture.
Optimizing drying strategies will leave football gear clean, dry, and ready for game day.
Conclusion
Portable dryers are a game-changing solution for quickly and conveniently drying football uniforms and equipment after games. No more dealing with soggy lingering smells in the locker room! Bid farewell to hassling with transporting heavy dryers for away matches. Simply stash a compact, portable unit in the equipment haul and dry gear back at the school. With high power airflow and optional heat, portable football dryers can tackle even the burliest drying tasks. Check out our models like the Morus Zero to discover serious portable drying power to keep your team's gear fresh and ready for the next whistle.
Read More